Last time, we talked about the name of the ceramic vase in Song and Yuan Dynasty in ancient China. Today, we will go along the history line and go on discuss this topic.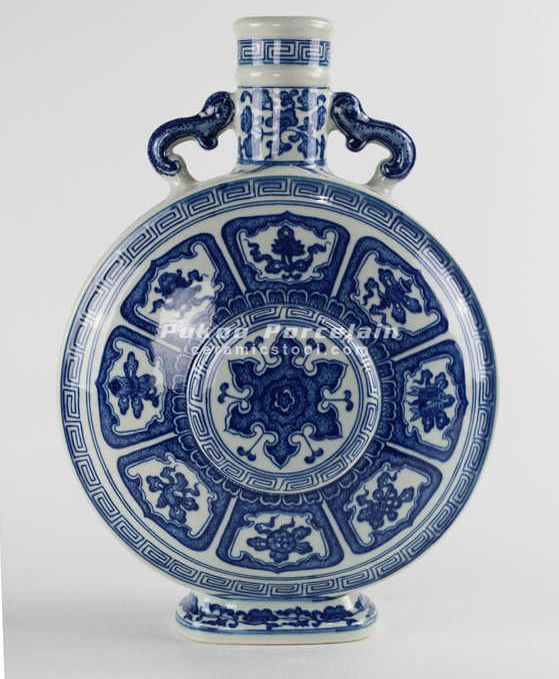 From 1368 to 1644, it is in the period of Ming Dynasty. The first ceramic vase to appear is the moon flask ceramic vase or Pilgrim ceramic vase. The round body is just as moo. The handle is just like arm holding embracing the moon body, so holding moon flask is also very common used in China. (SELLING ITEM NO.: RYUU16)
The globular porcelain vase is very common in nowadays. But in ancient China, it is royal vase and always decorated with dragon pattern. (SELLING ITEM NO.: RYUU24)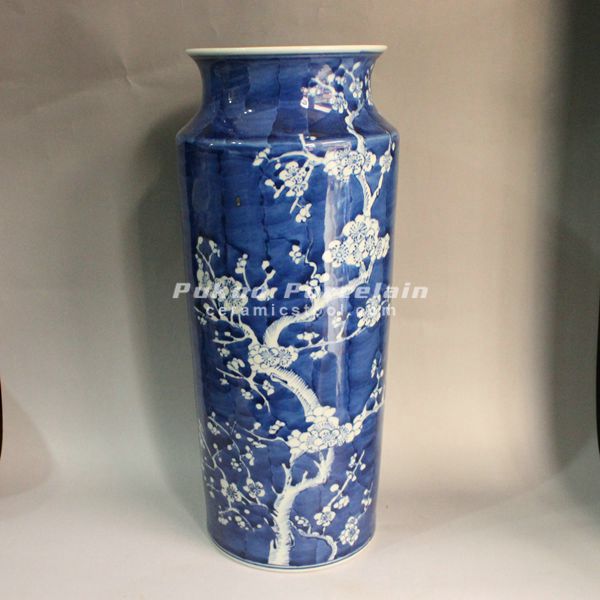 Sleeve ceramic vase or also be called Rolwagen porcelain vase has a very large volume body. It can contains bunches of flowers. (SELLING ITEM NO.: RYWG05)
From this vase, the history goes to Emperor Kangxi during Qing Dynasty(1644-1911). Willow leaf ceramic vase is always elegant and slim. (SELLING ITEM NO.: RZJR06)
Rouleau porcelain vase is almost same as sleeve ceramic vase but it has a longer neck. (SELLING ITEM NO.: RYLU118)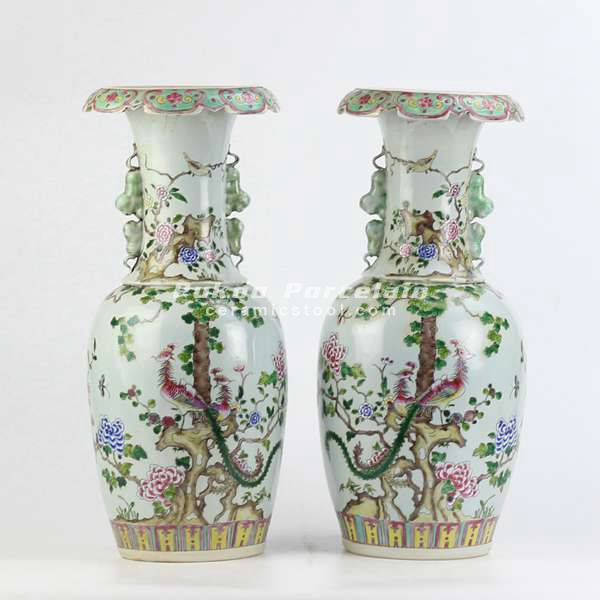 Then it comes to Emperor Yongzheng of Qing Dynasty. Lobed porcelain vase or Begonia porcelain vase is always floral shape top. (SELLING ITEM NO.: RZJF01)
Pomegranate ceramic vase has a very round shoulder and belly. (SELLING ITEM NO.: RZJR12)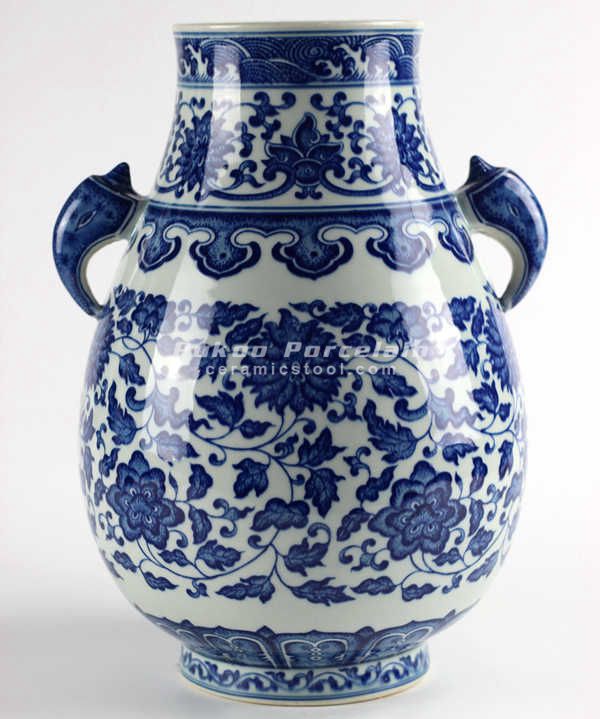 Qianlong Emperor period. Hundred deer porcelain vase seems like a trophy. When holding it, I think it will give you a feeling of satisfaction. (SELLING ITEM NO.: RYUU10)
Now, all the ceramic vases has been give a brief introduction. There are still many vases we have not recommended to you. Chinese ceramic history is so magnificent and long. If having chance, I will give a specific introduction to them.
If you like the ceramic vases in the pictures, please check our website below to purchase or mail us for more details — ceramicsj@gmail.com
– See more online sale Chinese ceramics at: